Call Today: 1-800-392-8882
WHAT MAKES OUR PRODUCTS THE BEST?
#1 WE IMPROVE WATER NATURALLY
OUR PRODUCTS USE NO SALT, NO CHLORINE, NO MAGNETS, & NO CHEMICALS~ EVER!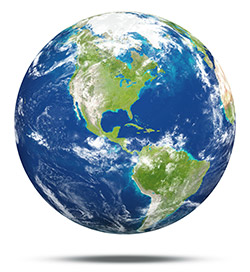 We've Been GREEN for over 30 Years!!
Finally, after decades of mindlessly dumping toxic chemicals like chlorine and salt (sodium chloride AND potassium chloride) into the earth and polluting our ground water supplies, people now realize that they are polluting and poisoning themselves with their very own waste!!
Now, everyone wants products that will not harm our environment or their own health.
For over 30 years, Care Free Products of Arkansas has ONLY sold products that are SALT-FREE, CHLORINE-FREE, and COMPLETELY CHEMICAL-FREE !
Our products have always been GREEN ~ ALWAYS SAFE FOR PEOPLE AND THE ENVIRONMENT AND ALWAYS HIGHLY EFFICIENT & EFFECTIVE!
They also require either NO electricity or VERY LOW wattage, and emit NO CARBON.
For those systems that backwash, we use energy-efficient, water-conserving tanks that use 1/3 to 1/2 LESS WATER than any other tanks on the market, and the backwash does NOT harm septic systems, plants, people or the earth!
#2 OUR PRODUCTS REQUIRE NO OR VERY LOW MAINTENANCE & ARE VERY LONG-LASTING!
We sell LONG-TERM SOLUTIONS to problems!
Care Free Products of Arkansas is not in the business of repeatedly selling parts & supplies, so our products are designed to SOLVE your water problems Without expensive service calls, and to last and last and last!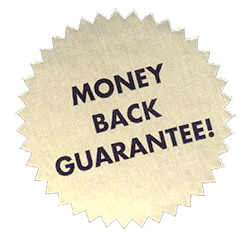 For example, our Care Free Catalytic Water Conditioners are made of Marine & Commercial Grade 316 Solid Stainless Steel and can last a lifetime even under harsh conditions. Our UV systems and Sand removers are also stainless steel, and we use only top of the line valves, tanks and filters for our other products. Also, the media we select to remove iron, sulfur, manganese, chlorine, and bad odors & tastes are ALL NATURAL, of the HIGHEST QUALITY and the LONGEST LASTING on the market!
All of our Products also carry the Longest Warranties in the Industry for products in their class.
If you have your water tested (either by us or by an independent lab), test your flow rate (we tell you how to do this), buy the equipment we recommend and install and use it properly, we absolutely GUARANTEE our equipment will solve your water problems!
YOU HAVE NOTHING TO LOSE EXCEPT YOUR BAD WATER !