Call Today: 1-800-392-8882
Calcium, Lime, Magnesium & Salts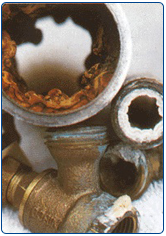 "HARD" water contains calcium and magnesium and often other minerals and salts and HARD Water is a Serious Problem! HARD Water is also a very common problem...water in 85% of the U.S. is so hard that it should be conditioned to be of maximum usefulness.
The term "Hardness" originally applied to water that was hard to wash clothes in because it prevents soap from lathering by causing insoluble soap curd and detergent deposits. The soap curd dulls colors and gives a grey or yellow cast to white fabrics. It also clings to fabric fibers, which makes threads brittle and shortens the life of the material. Sometimes people confuse "hardness" with Iron water, but Hardness and Iron are completely different problems that require completely different treatment methods.
Hard Water Scale is caused by mineral deposit buildup and is a serious problem because it puts many water-using appliances out of service! It clogs pipes, faucets, boilers, dishwashers, clothes washers and hot water heaters, which always makes them less efficient and sometimes destroys them.
"Hardness" is usually expressed in Grains Per Gallon or PPM or mg/L as calcium carbonate equivalent. The Degrees of HARDNESS established by the American Society of Agricultural Engineers (S-339) & the Water Quality Association (WQA) are:
| DEGREE | Grains Per Gallon | or PPM or mg/L |
| --- | --- | --- |
| Soft = | Less than 1.0 | Less than 17.1 |
| Slightly Hard = | 1.0 to 3.5 | 17.1 to 60 |
| Mod. Hard = | 3.5 to 7.0 | 60 to 120 |
| Hard = | 7.0 to 10.5 | 120 to 180 |
| Very Hard = | 10.5 and above | 180 and above |
SOLUTION... CARE FREE
®


CATALYTIC WATER CONDITIONERS

CARE FREE® Conditioned Water will protect your entire water system against scale buildup and corrosion caused by Calcium, Lime, Magnesium & Salts, and make a Real Difference throughout your home or business without the continued expense, and constant messy maintenance of a salt softener.
A CARE FREE Water Conditioner is Simple and Care Free! It has no complex moving parts to wear out, and there are no magnets, no screens, filter elements to clean or replace, no resin and of course No Salt!
A CARE FREE Water Conditioner is a One-Time Investment since it's manufactured with heavy-duty commercial & marine-grade 316 SOLID Stainless Steel for trouble-free performance even where water is especially salty or corrosive. The solid Stainless Steel CARE FREE Water Conditioner prevents corrosion and scale by a catalytic process which eliminates cohesion between mineral particles in the water. The catalytic process converts minerals that cause "hard" water like calcium, lime and magnesium, into neutralized, inert elements that become water soluble & simply flow through your water system without scale buildup, corrosion or other damaging effects.
Installation in your water supply line is so easy! Residential units are threaded on each end (commercial units are flanged) and we recommend using PVC unions on each side. Then, the supply line goes in one side and out the other & it may be installed at any angle. Once installed, you can FORGET ABOUT IT because with its patented 110/240v power pak it's virtually Maintenance Free! We are the U.S. Distributor of this Terrific product!
Over 100,000 Care Free Conditioners Sold World-wide
Best of all the CARE FREE Catalytic Water Conditioner will deliver a Continuous & Unlimited Supply of Conditioned water with NO SALT, NO CHLORINE, NO MAGNETS and NO CHEMICALS WHATSOEVER!
So If you're tired of hauling bags of salt, & getting that "slimy" feel from residual salt that a salt softener leaves on your skin and hair, a CARE FREE Catalytic Water Conditioner is for YOU!
HOW DOES IT WORK? & WHAT CAN YOU EXPECT?
HOW DOES THE CARE FREE® WATER CONDITIONER WORK?
The CARE FREE Water Conditioner is an in-line whole house catalytic water treatment system. It is NOT a salt "softener" which uses a chemical process of exchanging ions of salt (either sodium or potassium which is also a salt) with ions of calcium then "backwashing". It is NOT a magnet or a "clamp-on" or "wrap-around" device, and it is NOT a "filter" that must be backwashed, cleaned or replaced.
CARE FREE Catalytic Water Conditioners are unique, patented and Proven to "Improve Water Naturally" since 1980! They are installed in-line and become part of your pipeline to instantly deliver a continuous and unlimited supply of water. They are sized by your water "flow rate" (how many gallons per minute flow through your pipe where the Care Free is installed) and not by the pipe size in order to insure best performance. They are made of 316 Marine & Commercial Grade SOLID Stainless Steel & designed to last a lifetime!
In fact, they come with a manufacturer's LIFETIME Warranty!
Because of its unique design, your water flows through the CARE FREE Conditioner at a very high velocity. This creates tremendous turbulence inside the specially designed catalytic chamber of the unit. This turbulence, combined with the induction of a small electrical current (approx. 3 milliamps) causes salts and minerals which cause "hard water" to separate and dissolve into tiny individual particles that stay in solution and simply flow through the system without binding to each other, binding to pipes, or causing scale buildup. Simply put, this catalytic process eliminates cohesion (binding) of mineral particles in your water- it "neutralizes" salts and hard water elements.
CARE FREE Conditioners work equally well for ANY water source including rural water, well water, city or municipal water, & even ponds, lakes, rivers & streams !
WHAT CAN I EXPECT FROM A CARE FREE® WATER CONDITIONER?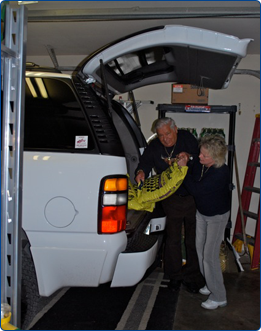 You can expect EVERYTHING from a CARE FREE Catalytic Water Conditioner that you would from a salt softener EXCEPT having to haul heavy, expensive & messy bags of salt; & using lots of extra water & electricity; & the slippery "slimy" feeling salt-softened water gives you; & harming the environment by backwashing salt into your septic system or into the ground.
Expect your water to feel clean, fresh and light but NOT slippery or "slimy" like you can't get the soap off after a shower (that's the residual salt a salt-softener leaves behind!). If you like that slippery feeling from a salt-softener DO NOT buy a CARE FREE Conditioner! It will never cause water to feel slippery or slimy because it uses NO salt!
Expect better lather even with less soap & detergent, and to have brighter looking laundry.
Expect visible scale buildup, as well as calcification inside your hot water heater & other water using appliances, to be reduced then eliminated.
Expect your plants and plumbing and water-using appliances to benefit greatly even if your water has high salt. You can expect the CARE FREE Conditioner to work to your complete satisfaction. However, DO NOT expect a conventional "hardness" test to show any different results in Care Free Conditioned water – that test will NOT show if the minerals are binding together or not, or if they're neutralized or not!! YOU will be the Judge!
PROBLEM... HARD WATER
& ALGAE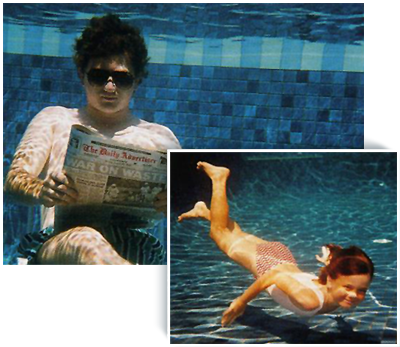 ...in Swimming Pools, Spas & Ponds
Hard Water Scale buildup on Pool Tile is a BIG Messy Problem!
Water so Cloudy you can't see the Bottom?
Our Stainless Steel CARE FREE POOL & SPA Catalytic Water Conditioner will give you Crystal Clear, Soft Water & Reduce Your Pool Chemicals by 50%! Works GREAT on Large Ponds too! (Small ponds & fountains just need a smaller regular Care Free Water Conditioner ~ be sure to size by Gallons per Minute)
SOLUTION... SWIMMING POOL,
SPA & LARGE POND CARE
FREE
®

CONDITIONER